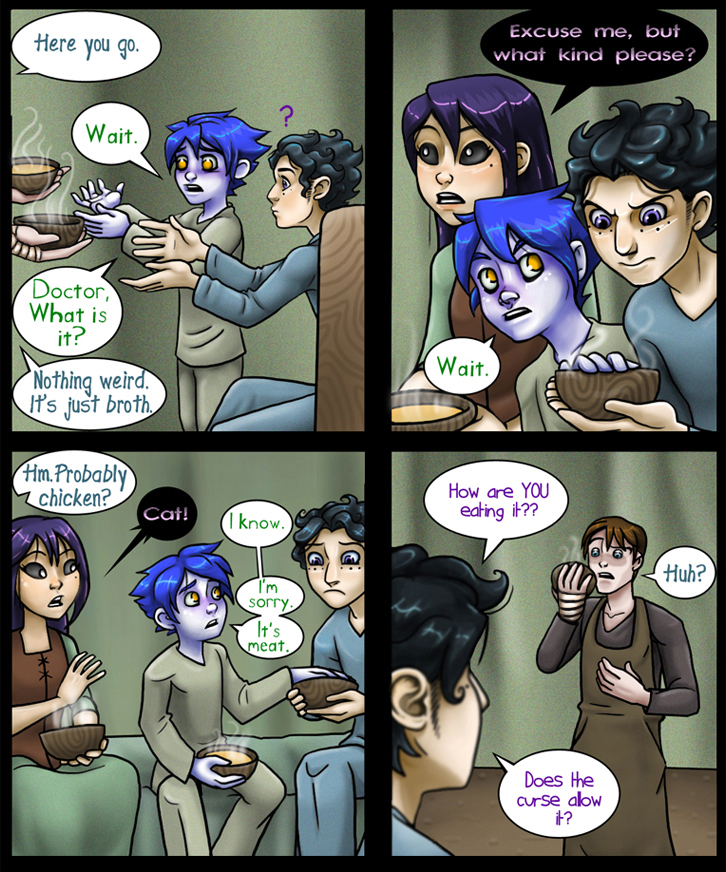 August 8, 2019

Soup! Soup!




Six comics!!!!
Apparently it's all happening in summer!
There's a new Zombie master up, too!

As many of you know, Raz has spent some time recently writing some best selling books, but every now and again I can get him to come play in my sandbox.
There should also be a new one next Monday!

Tying up decade old loose ends? Yes, please! So what's all this noise about faeries and food? Why does it matter? Stay tuned! This is right after they rescued Dee and Dor:



If that comic looks like a whole different style, please keep in mind it's 15 years old ;).

Hopefully, I'll see you 8/15/2019!

~Moss




Cat Legend is Copyright © Katrina Santoro. All rights reserved.
Hosted by SpiderForest.