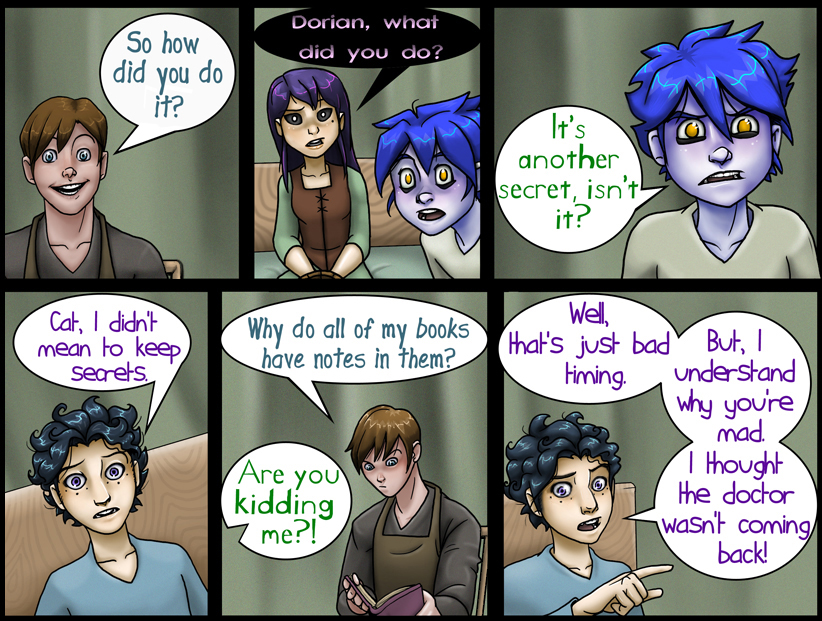 September 5, 2019

Bad timing




Ten!! Ten pages in a row!
The real test is if I can keep going now that school has started.

If you want a reminder of what Dor did before he spills the beans to Cat and Dee, here's the reference:

Also, for those who don't remember, this comic is referencing this little tiff from way back in the Mercury Witch chapter. Choices were made.

We are aiming for another comic on 9/12/19. So stick around!

Did you know? The Zombie master has been going up every Monday, too??

- The ManageMent




Cat Legend is Copyright © Katrina Santoro. All rights reserved.
Hosted by SpiderForest.