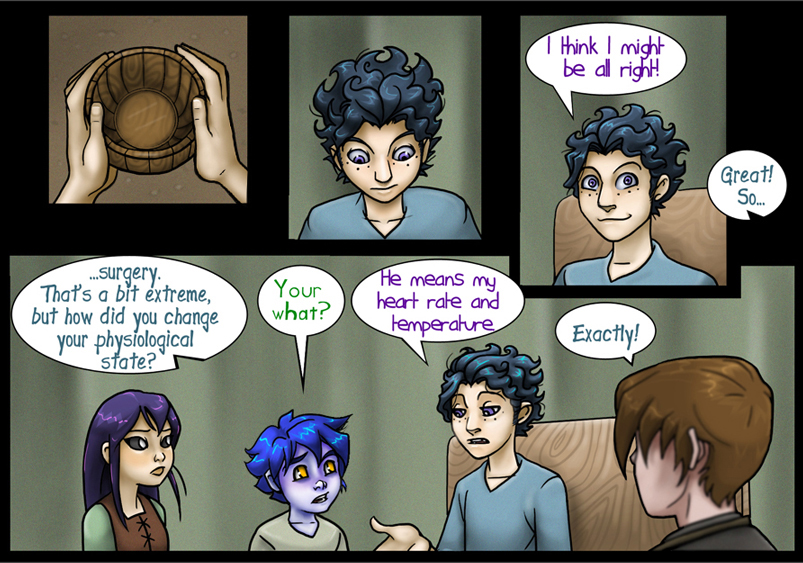 August 29, 2019

Physiological




Nine in a row. Aiming for ten!
It's going to be hard with school starting next week, but the story is finally moving again. It's going to get interesting after this bit.
So stick around!

There is also a new Zombie master up, too!

What is the Doctor going on about? Hint.

If that comic looks like a whole different style, please keep in mind it's 15 years old ;).

Hopefully, I'll see you 9/05/2019!

~Moss




Cat Legend is Copyright © Katrina Santoro. All rights reserved.
Hosted by SpiderForest.